Security Alarms Direct offer quality security products for your home or business. We've carefully selected our equipment manufacturers as they are pioneers in the industry and offer highly advanced, easy-to-use, lifestyle friendly products on the market today. We offer these state-of-the-art products because they can easily replace, upgrade and integrate most current alarm system equipment.

When determining your security solution, your level of protection, property size or surrounding area need to be taken into account. This security can be added over time or as your budget allows.

As a South African company, we fully understand the importance of proper security and protection for your family or business. Security Alarms Direct has witnessed the ever evolving progress of the criminal mind. These miscreants have developed ingenious methods to overcome conventional systems. We strive for a fresh, innovative approach to safety and security.

Security Alarms Direct has the most efficient and effective solution in the market place today.





Security Alarms Direct

Address:

16 Austell Road
Bergvliet
Cape Town, South Africa
7945

Tel: (021) 712 4009
Fax: (021) 712 8983

sales@securityalarmsdirect.co.za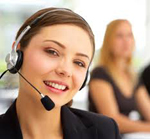 Please click here to contact us or

Order Direct

Tel : (021) 712 4009
Mobile: +27 83 461 3421